About me
Thank you for taking the time to wander through my gallery of handcrafted artisan jewellery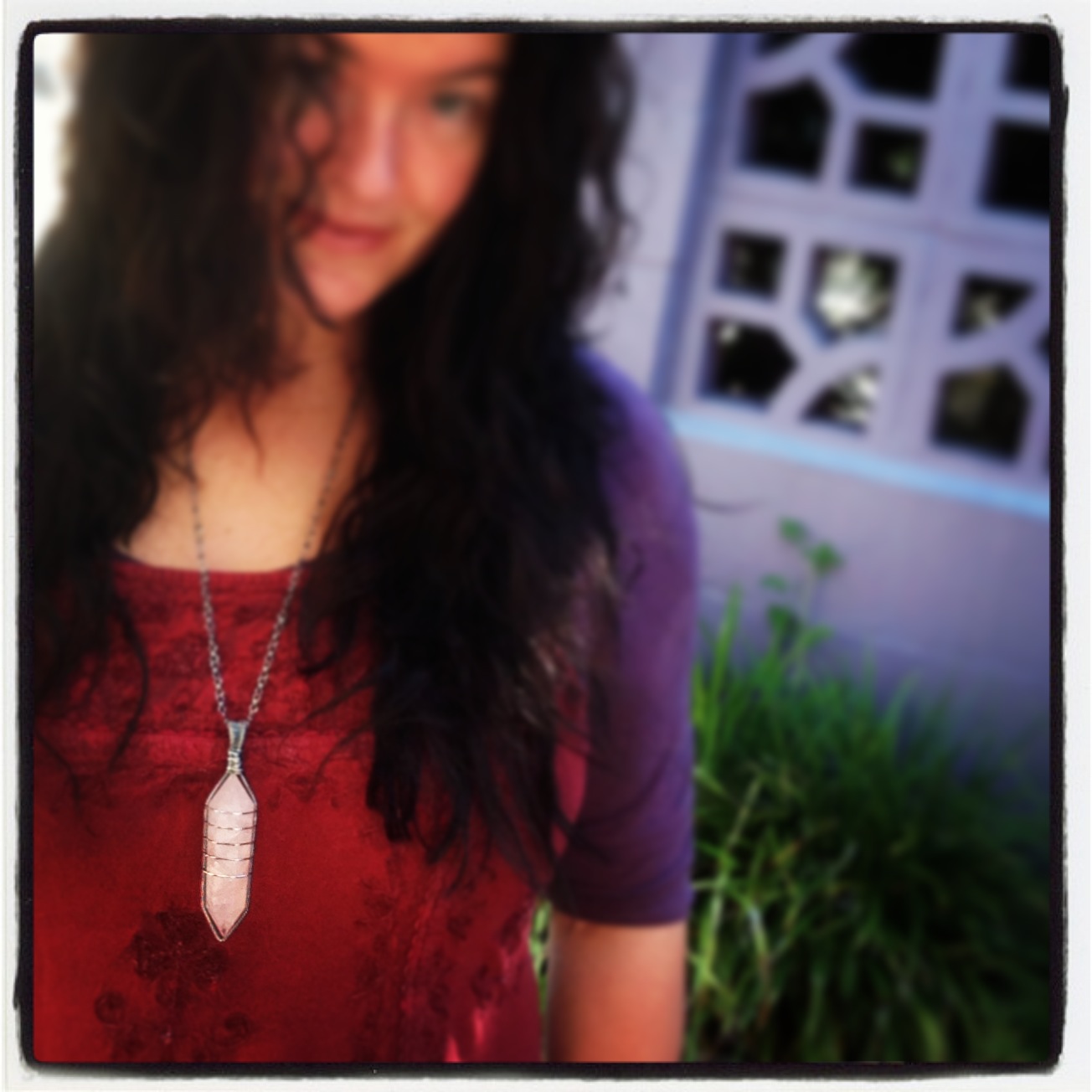 My name is Karina, and every treasure you see here has been intuitively handmade by me with love and a little bit of magick!
I have always enjoyed expressing myself creatively, experimenting with many different mediums over the years, and I began my jewellery journey like so many others, stringing beads and assembling components from my ever-expanding collection of fabulous bits and pieces.... Then I discovered wire-work : it was my light-bulb moment and my world was rocked! The realisation that I could create amazing pieces that were entirely handcrafted, right down to the clasps and hooks and chains, was so completely liberating and challenging to me, and still is! I love to spend time in my little studio-space, and with just some wire, stones, tools, and my hands, create something soulful and unique.
I love working with Sterling Silver, and use 100% recycled silver sourced from a local company who use the most up-to-date and eco-friendly production methods available. I also enjoy working with selected alternative metals, particularly Bronze for its rich rose-gold colour and historical connections.
I absolutely adore gemstones, for both their beauty and their energy, and I feel blessed to be able to spend time crafting with them and then send them out into the world to find new keepers. My husband, Mike, and I are members of the local Lapidary Club, and love to cut and polish our own cabochons which I then transform into the jewellery you see here. It's very time-consuming, but so satisfying to add that extra element of 'handmade', and we're both immensely proud of our collaborations.
I have gathered quite a varied collection of stones over the years, from chunky polished and rough specimens and cabochons, right down to teeny-tiny sparkling beads. My time of random collecting is now past, however, and I am now more interested in knowing the origins of my stones, preferring to source them from local fossickers and dealers.
This shift is all about bringing my business more into line with my personal beliefs, and I am a big believer in supporting local, sustainable, ethical, handmade, and other small businesses. And I am so truly grateful to all the lovely souls who support my creative journey!
Thank you for visiting, and taking the time to read a little about me and Karmic Star ~ you can also find me on :
Etsy
Facebook
Instagram
Pinterest
Karina
p.s. in case you may be curious about where the name Karmic Star comes from : it was during a brain-storming session over a bottle of wine that we realised the first three letters of our names, Karina and Michael, spell Karmic - and Star is for our daughter
☆ ★ ☆